"The wings of an angel" EARRINGS
STERLING SILVER The earrings are made of 925 sterling silve. These safe materials have low sensitivity and oxidation resistance.The diamonds on the earrings are all hand-inlaid by craftsmen, and the earrings are made of Australian opal
UNIQUE  DESIGN This is a 2021-latest-design earrings. The earring adopts unique"The wings of an angel"shaped structure symbolizing protect&love each other. More than that, the details of the pendant are also full of love, express the love for mother, the commitment to lover or the friendship for confidante.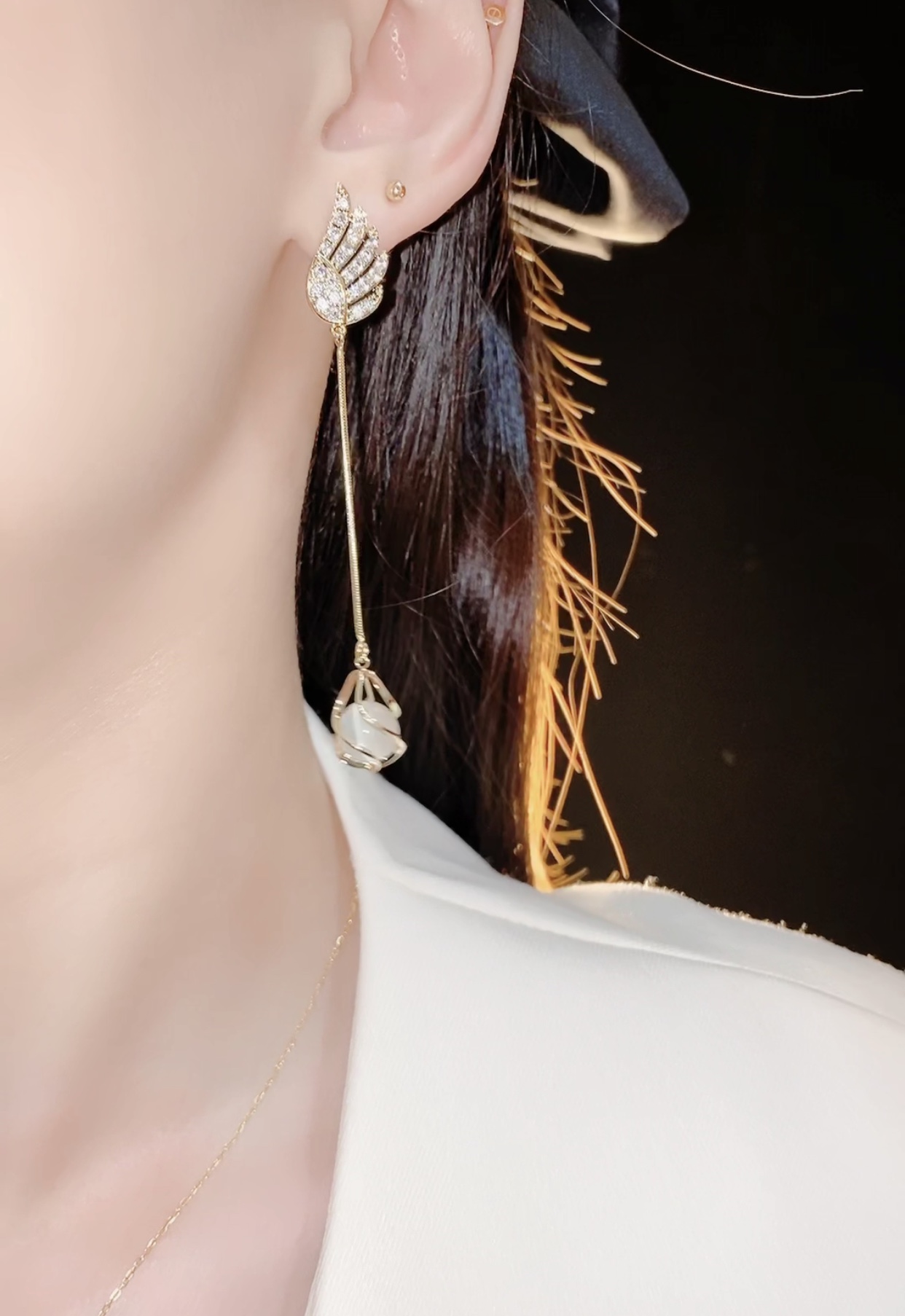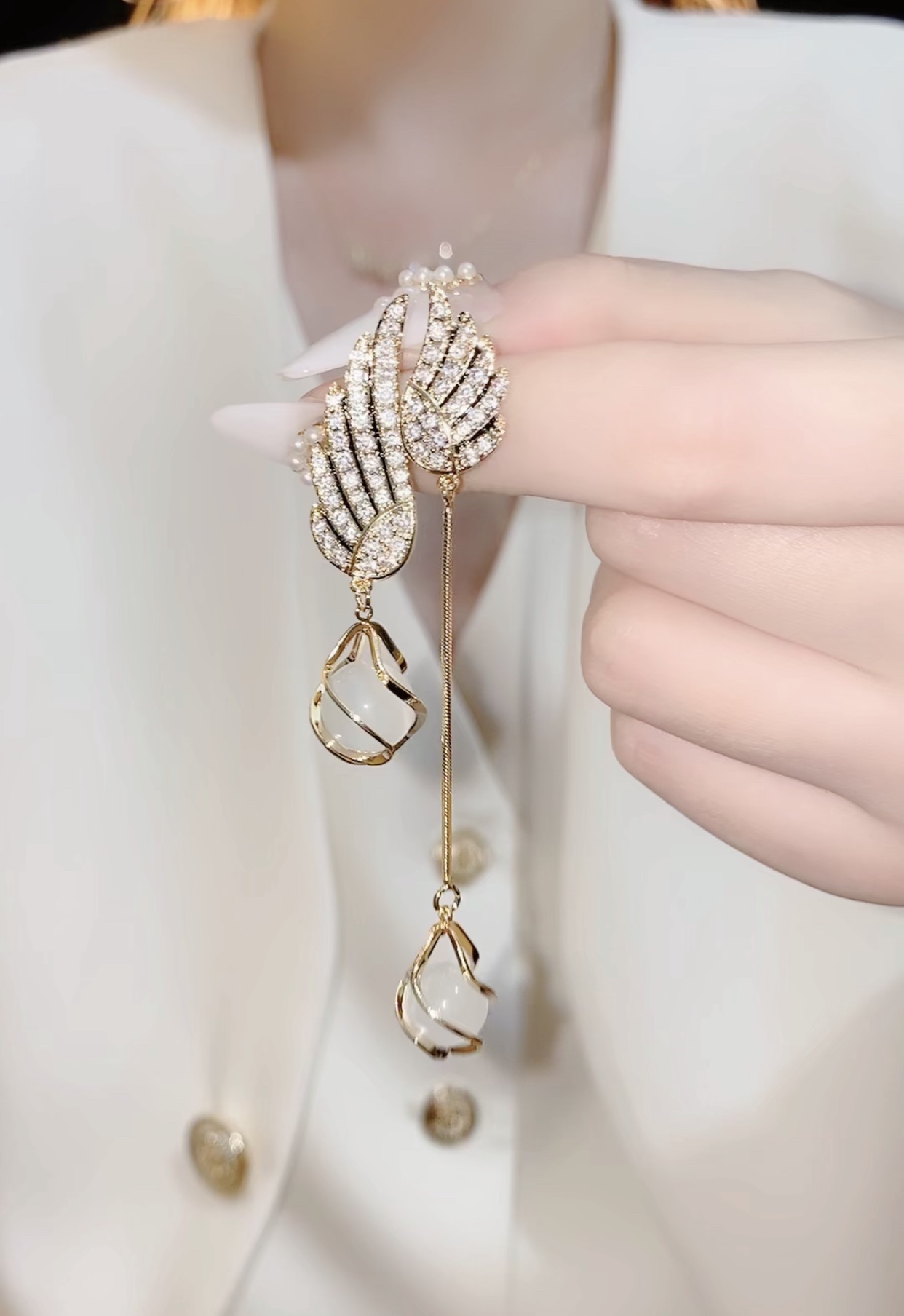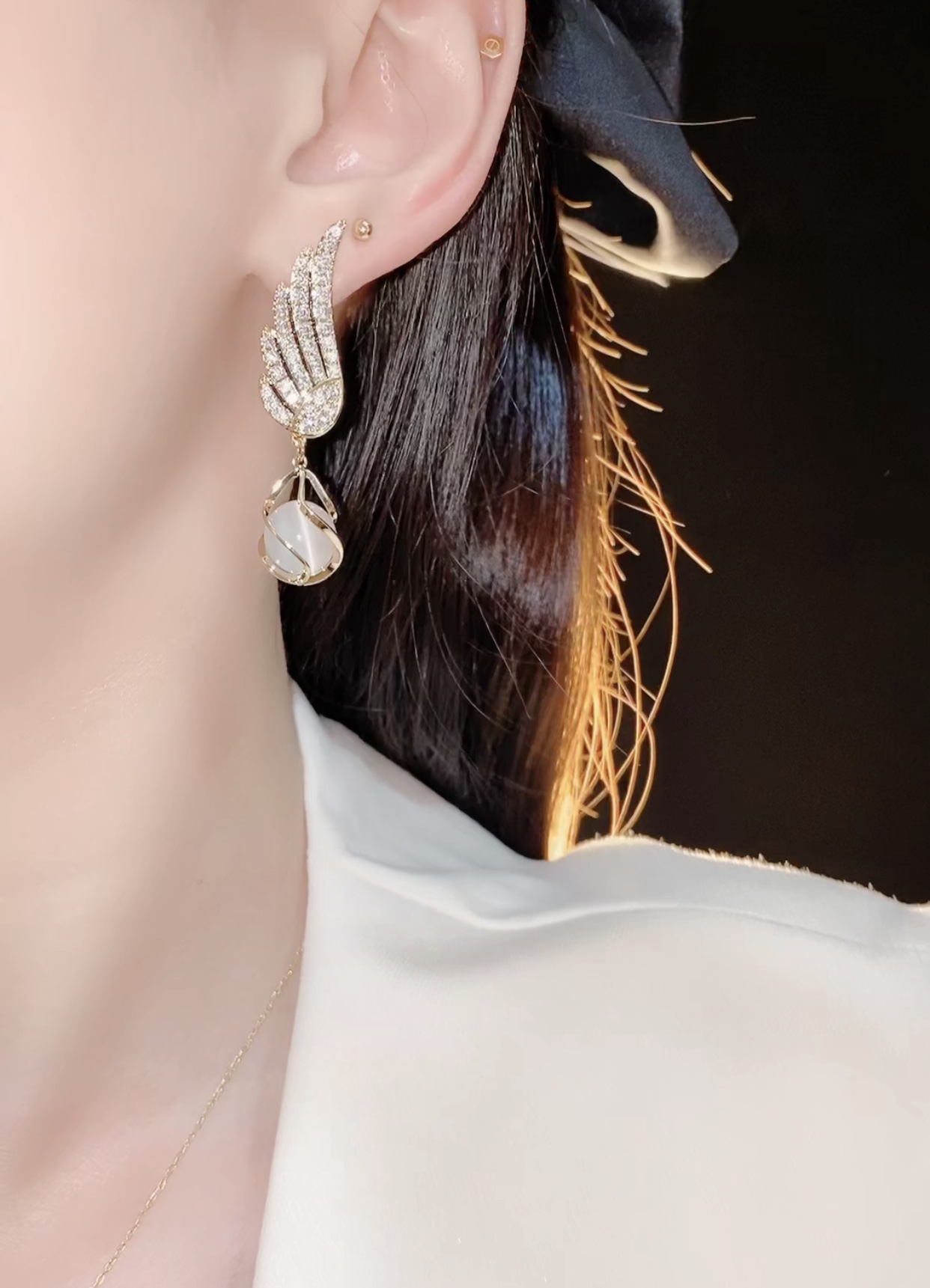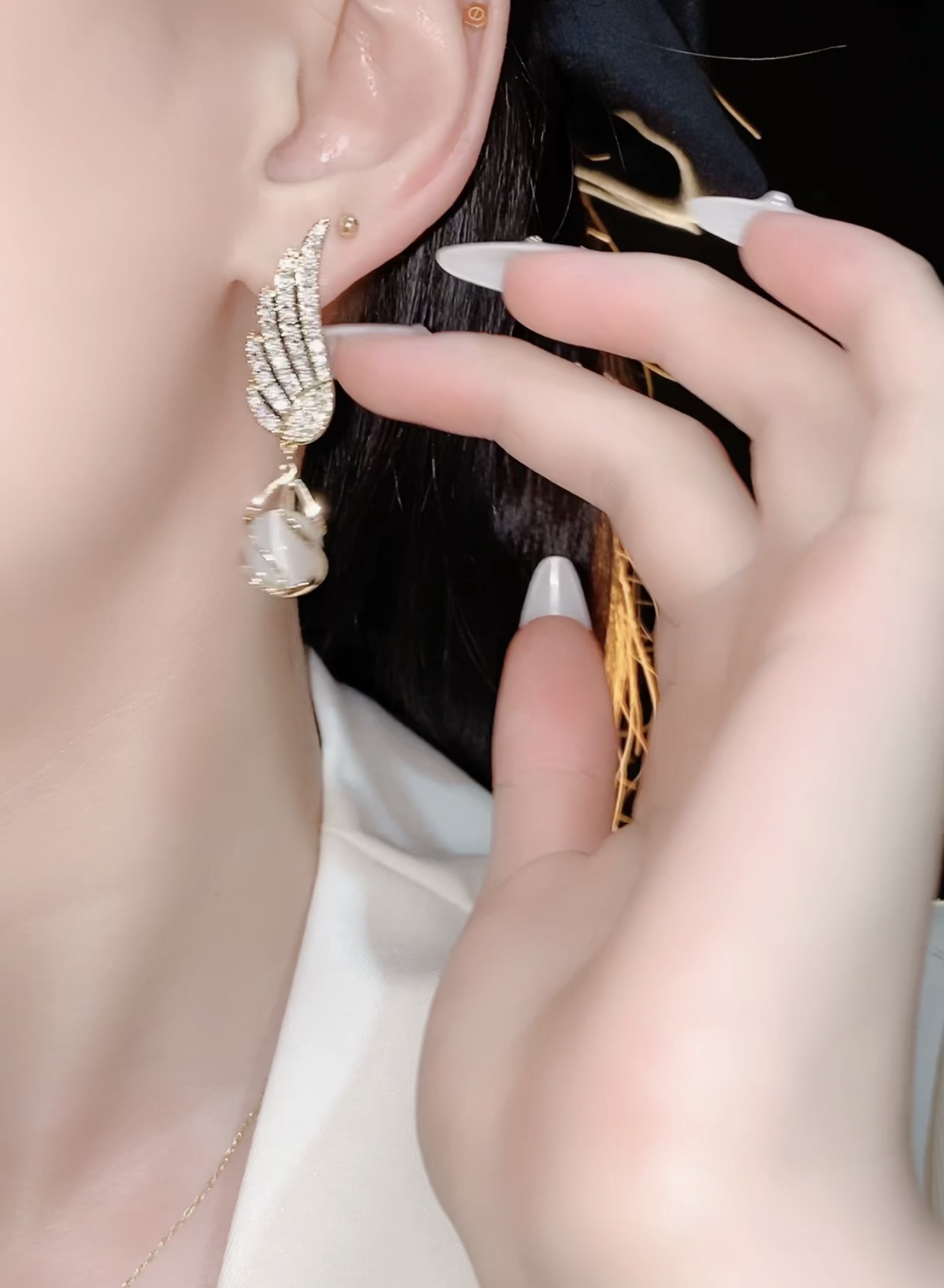 Details
Ideal Gift : Fashion design stunning and shining little diamonds wrapped in the"  wings of an angel "shape earrings, glitters and sparkles. The dazzling necklace represents the symbol FOREVER LOVE and the faith of Guardian. Go get wearing it and enjoy the stunning sparkle and all the compliments.